Welcome to the Super Mario World 8 Wiki
Edit
This is a fan game from super mario deep site. It's based on Super Mario World. It has many levels, items, characters, Yoshi's to ride and much more. It has new fan made enemies. It is used with Hello Engine. (But improved due to the glitches.) It is a fun game to play which you can enjoy it. Now it takes place known as Dinosaur Island which has 8 places. 15 Yoshi's live there. 4 girls and 2 boys got kidnapped by Bowser so 6 heroes must save the girls, the boys, and Dinosaur Island, can they save them?
Describe your topic
Edit
This is a wikia about the fan-game Super Mario World 8.
Latest activity
Edit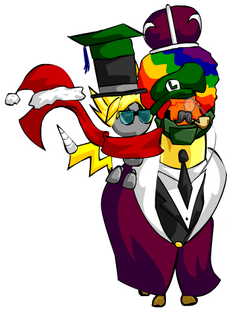 Ad blocker interference detected!
Wikia is a free-to-use site that makes money from advertising. We have a modified experience for viewers using ad blockers

Wikia is not accessible if you've made further modifications. Remove the custom ad blocker rule(s) and the page will load as expected.